LY-402 Shoe String Cord Neck Lanyard, Shoe Cord Lanyard,
for Trade Show, School, Party and Meeting ID Badge.
The Simple, Basic, and Cheap Badge Lanyard Series.
You can add-on ID holder, badge holder, key ring, cell phone hanging hooks, badge clip and more..
Click to enlarge Lanyard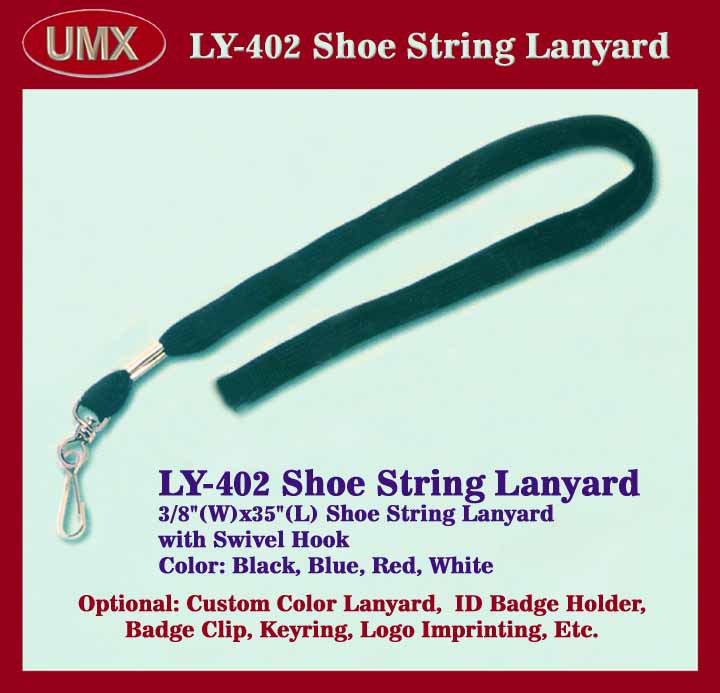 Lanyard Specifications: 3/8" (Width) by 35" (Length) flat nylon shoe string cord with swivel snap hook.
Lanyard Colors: Black, blue, red, and white. (Call for custom color lanyard)
Optional: Logo imprinting.
Larger Picture - Shoe String Cord Neck Lanyard, Shoe Cord Lanyard

---
Place Order

More Products:
---
Place Order Hot Line Call: 1- (800) 921-5523

Contact: info@lanyardfactory.com