LY-CC403 Safety Break-away Connector For LY403 Safety Lanyard.
It fits 1/8" round cord or 1/8" to 1/2" flat cord. Easy to break-away for safety protection and easy to put it back too ! Good for school or factory worker, Etc.
Click to enlarge Lanyard, Home - lanyardfactory.com , Safety Lanyards,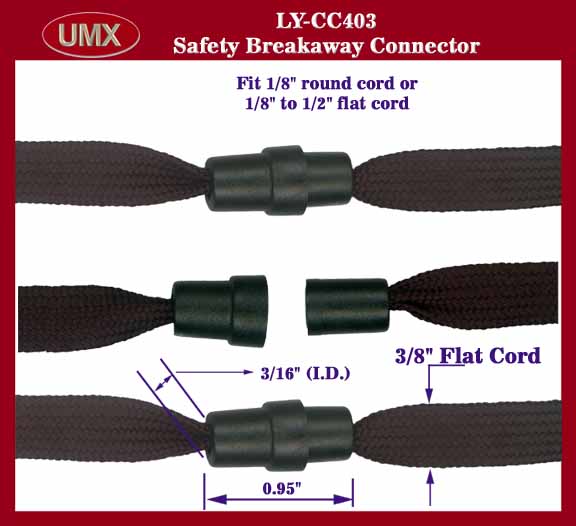 Safety Breakaway Connector Specifications: 3/16" (inside diameter for cord) by 0.95" (total length), made of plastic material.
Larger Picture - LY-CC403 Safety Breakaway Lanyard Connector - Buckle

Main Menu - LY-400 Series Low Cost and Heavy Duty Lanyards
---
Place Order

More Products:
---
Place Order Hot Line Call: 1-(800) 921-5523

Contact: info@lanyardfactory.com